Regular price
$754.26 USD
Regular price
Sale price
$754.26 USD
Unit price
per
Sale
Sold out
'Ad Moldu Skaltu Verda - Drifting Skeleton Black' - Limited Edition print
Artist: Kristjana Williams
Medium: Giclee print
on matt smooth fine art cotton 300gsm
Signed and numbered by the artist.
Edition size: Small edition of 275 | Large edition of 275
Paper size: 27.3x55cm | 54.5x110cm
We watch as the skeletal being steps out of its everyday skin, and embraces the cacophony of emotions associated with the act of travelling; emotions swept along by the mind in a cloudburst of anticipation, impatience and nervous excitement.  They are deeply felt - right down to the bone - whilst the head is literally up in the clouds, immersed in a surrealist adventure. Time stretches and contracts as inescapable jet lag plays havoc with circadian rhythms.
Melodic sounds are released from the heart as it sings at the prospect of what lies ahead; daydreams promising to realise themselves, and past hurts healing naturally, grown over with fresh shoots, leaves and flowers. Travelling opens up the entire mind and body to new possibilities, and heightens the appreciation of our natural surroundings. Impatient butterflies escape from the unlocked stomach and reel around the skeleton in elated confusion.
Around its feathered feet, yet more clouds; the skeleton is walking on air. Having such light feet makes long distances seem much shorter, but also imparts the  sense that you are no longer grounded and not quite yourself.  Jet plane travel gobbles up the skies and blurs the usual confines of life...
Care Instructions

Your art is precious please handle with care. Always wear gloves when handling the paper. When removing your art print from the tube please be aware that paper can crease.
Share
View full details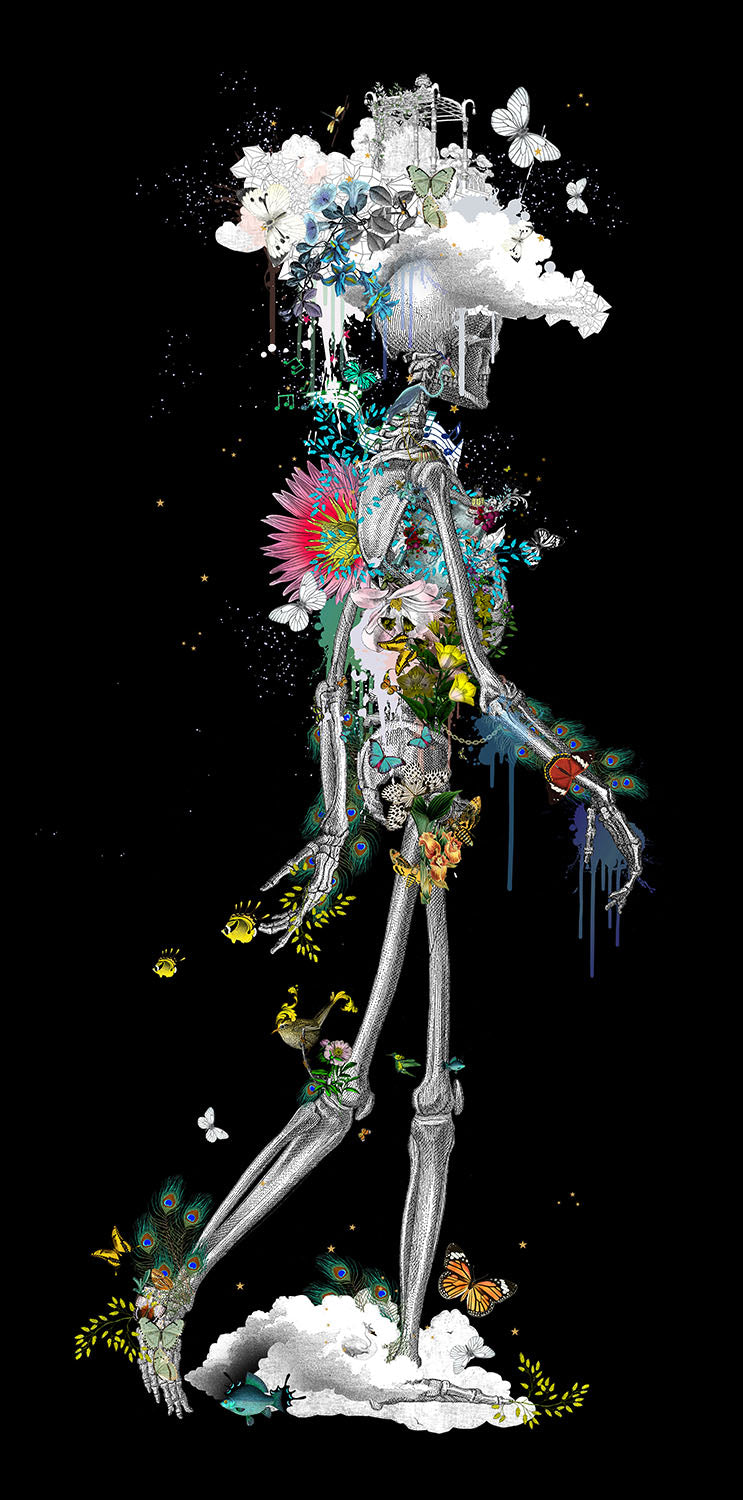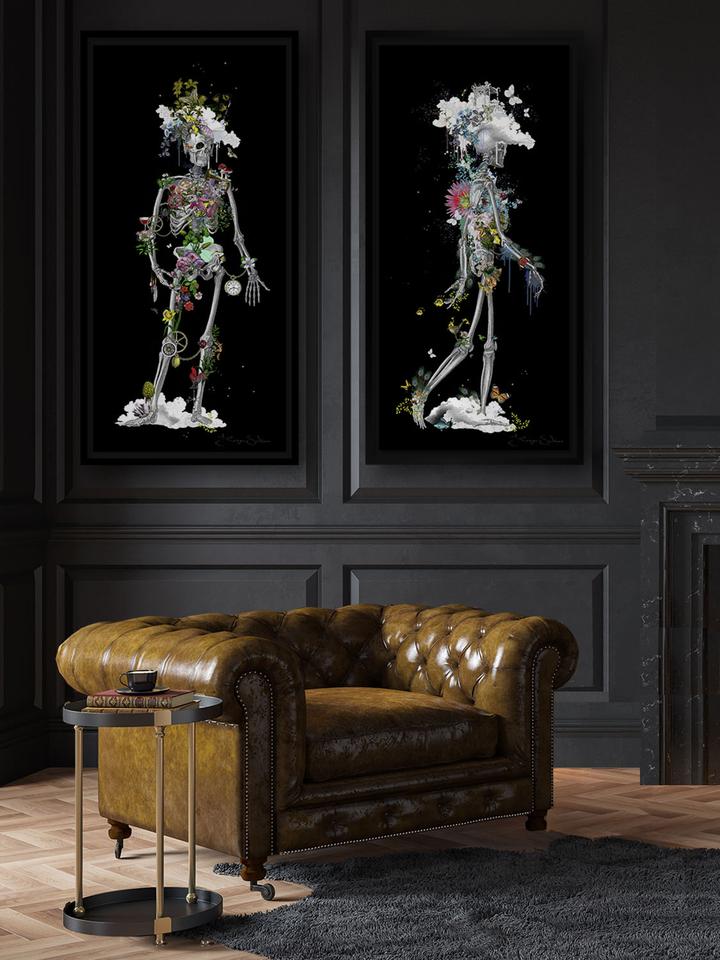 Fall in Love with art...

Please contact us at artontap@tapgalleries.com for our bespoke framing service & delivery options.

The TAP Galleries art collection...

At TAP Galleries we love choosing a unique collection of independent artists, enabling us to bring to you an exciting online limited edition art print store.