Regular price
$728.47 USD
Regular price
Sale price
$728.47 USD
Unit price
per
Sale
Sold out
'Navigator's Tracks & Discoveries Of The World' - Limited Edition print
Artist: Kristjana Williams
Medium: Giclee print
on matt smooth fine art cotton 300gsm
Signed and numbered by the artist.
Edition size: Small edition of 325 | Medium edition of 325 | Large edition of 325
Images size: 
Paper size: 70x63.5cm | 90x84cm | 110x102.7cm
Year: 
Upon this uniquely drawn world by master cartographer, John Cary, in the early 1800's, Kristjana casts us forward to a post-apocalyptic era.  An age beyond humankind, where the atmosphere has once again surrendered to calmness and the entire earth hums softly in pastel shades.  Here, animals have triumphed over adversity by means of spectacular evolution.  Giant Pandas are once again the omnipotent heroes of the bamboo forests, while tree-borne lemurs scale their dizzying perches with nonchalant abandon.  Giraffe-legged ostrich, their plumage magnificently adorned by a headdress of feathers, stalk their re-claimed land, seeking their habitual tree canopies amid tangles of eye-popping flora.  The elusive kingfisher, said to be the first bird to fly from the Ark after the deluge, is blessed by the orange of the setting sun on its breast and the gem-like blue of the sky on its back.  It's counterparts, surveying the scene, take on a regal magenta. This symbol of peace promises prosperity and hope for the future.
Care Instructions

Your art is precious please handle with care. Always wear gloves when handling the paper. When removing your art print from the tube please be aware that paper can crease.
Share
View full details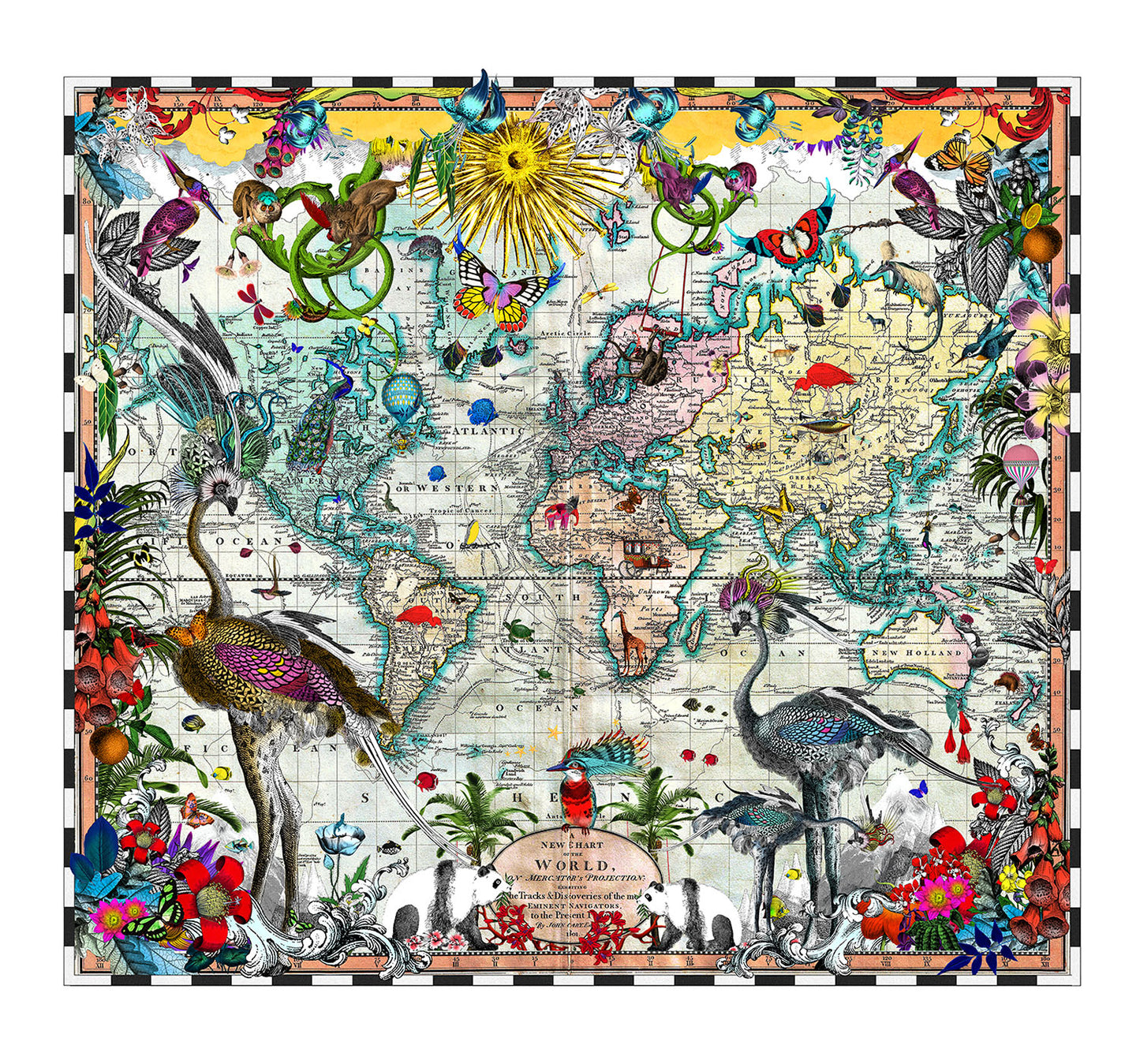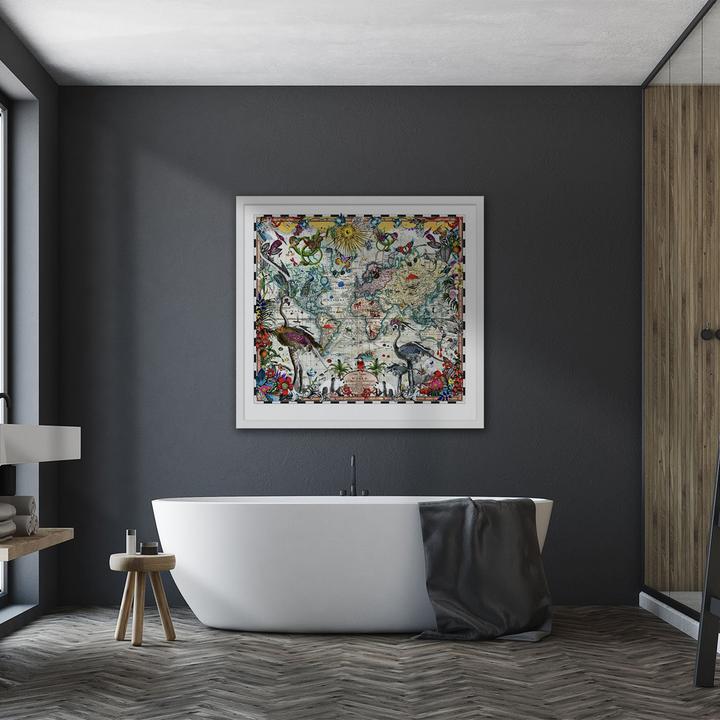 Fall in Love with art...

Please contact us at artontap@tapgalleries.com for our bespoke framing service & delivery options.

The TAP Galleries art collection...

At TAP Galleries we love choosing a unique collection of independent artists, enabling us to bring to you an exciting online limited edition art print store.